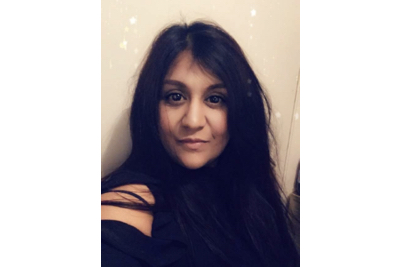 New Hire At DMA Brings An Extra Dimension
26th May 2021
At DMA we're always seeking to expand our own team. As well as helping our clients make all the right hires, we pride ourselves on hand-selecting individuals with unique skills and CVs that can help unlock further benefits for our roster of customers and candidates alike.
That's why we're excited to announce the arrival of Arti Roxburgh at DMA in an Executive Research role. In this position Arti will be directly supporting our MD Charlie, focusing specifically on senior appointments.
Arti's particular expertise are in database management and searches. They're seriously enthused by data quality: gathering the right information, storing it accurately, and using it smartly to source great candidates for every role.
When it comes to recruitment, good data is achieved through great communication, and Arti's role will involve constantly liaising with our candidate list, as well as our clients: by understanding each role, and knowing every candidate, Arti will be able to use our databases not just to suggest shortlists – but line up ideal candidates for every post.
Of course, this is what DMA has done best for eighteen years: we believe in the 'golden triangle' of recruitment, where agent speaks openly and continually with candidate and client alike, and everyone benefits. We've always adopted a relationships-based approach to recruitment.
That's why Arti is such a good fit: her skills and ethos match our needs and culture exactly. In other words, we've adopted the same approach to sourcing new hires at DMA as we do for all our clients: recruitment should be about making careful matches, since this will deliver the best results in both the short- and long-term.
With Arti supporting Charlie in all senior appointments, DMA's middle management and senior recruitment services will now be super-charged even further. The maturity, professionalism and understanding which has always been part of the DMA service is mirrored in Arti's way of working – and that will make every middle and senior appointment process we undertake for our clients smoother and more effective than ever.
Welcome to the team, Arti!